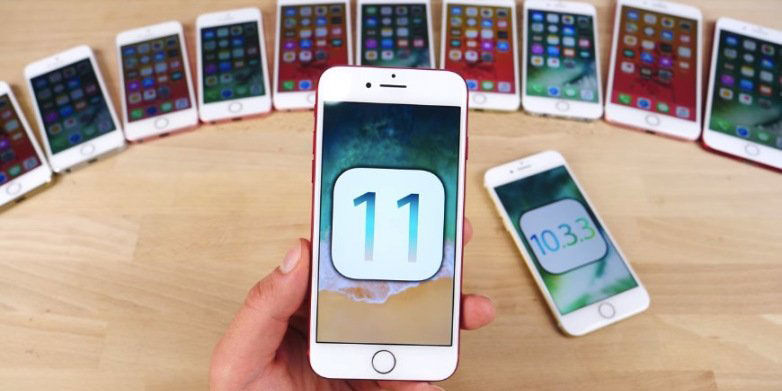 Taking a look back at another week of news and headlines from Cupertino, this week's Apple Loop includes leaked iPhone specs, details of the new iPhone circuit board, Tim Cook's smartphone features that will 'blow us away', the cancelled MacBook and the updated MacBook Pro, testing FaceID for iCloud access, fixing the secret Zoom server, and why Steve Jobs was a Wizard.
Apple Loop is here to remind you of a few of the very many discussions that have happened around Apple over the last seven days (and you can find the weekly Android news digest here).
iPhone 11 Circuit Board Leak Reveals Secrets
Thanks to the leaked circuit board of the upcoming iPhone 11, it's possible to see the changes that Apple will be making to the flagship smartphones. Apart from a slight increase in battery capacity, there's not much change on offer from 2018's handsets. Forbes' Gordon Kelly explains:
At face value, the alteration seems minor: Apple is moving from the L-shaped logic board inside both the iPhone X and iPhone XS, to a more compact, stacked rectangular design. And what the new design enables Apple to do is fit much larger batteries than the iPhone XS (Koroy states 15-20% larger) which will drive the leap from 4G to 5G as well as providing the extra capacity to compensate for reverse wireless charging devices like AirPods.
…Does all this clever circuitry mean you should now buy the iPhone 11? Absolutely not. While it looks set to deliver improved battery life, the real benefits will only be reaped in 2020 when Apple catches up to rivals with 5G. Moreover, don't expect an iPhone 11 to hold its price when you eventually sell it in a 5G world. That's why the smart money waits.
What iPhone 2020 Features Could Blow Us Away?
Maybe Cook is talking about the 2020 iPhones? If he is then he is likely relying on 5G, the OLED display moving to the iPhone XR family, and the inclusion of VR capabilities. Those points have been picked up by analysts JP Morgan, as Kif Leswing reports:
Currently, the iPhone XS and the iPhone XS Max use OLED screens, which have power and image quality advantages, but are more expensive than the LCD screens used on many smartphones, like Apple's iPhone XR.
Upcoming 5G networks have the potential to dramatically increase cellular download speeds, if carriers can build out the technology in time. Apple's current devices have 3D-sensing cameras on the front, and the J.P. Morgan analysts predict that in 2020, they will be equipped with similar cameras on the back.
More at CNBC. Of course these are all existing and known elements in Apple's plans. How about a new design with a curved screen? While it would - once again - be seen as a copy of Android devices, Tim Cook's team have been working on the technology as a recently published patent illustrates.
Apple notes in its patent that, "electronic devices such as portable computers and cellular telephones are often provided with displays. For example, a liquid crystal display (LCD) may be formed from a stack of display structures such as an thin-film transistor layer with display pixels for providing visual information to a user, a color filter layer for providing the display pixels with color, a touch screen panel for gathering touch input from a user, and a cover glass layer for protecting the display and internal components.